12th Annual Big Splash Dog Swim
12th Annual Big Splash Dog Swim
Saturday, September 9th, 2017
Avon Lake Municipal Pool
32850 Electric Blvd. Avon Lake
Noon to 5:00pm
Online VIP pre-registration has reached the limit for early entry, thank you! Registration is available day of event at the gate. Registration opens at 11:30am - gate opens at 12noon. Free t-shirt while supplies last( T-shirt for $ 8.00 minimum registration fee = 1 handler/1 dog registration). Come join the fun and help us save more dogs!
**Registration at the gate! 1 handler and 1 dog = $8.00 ( t-shirt). Each additional dog or guest is $5.00 each. Please come and join us!
Pool Passes available at the door. 300 registration gifts will be handed out! One gift per $ 8.00 registration.
1 Dog & 1 Handler.....$8 (T-shirt)
Additional Guest........$5
Additional Dog...........$5
Guest with no Dog....$5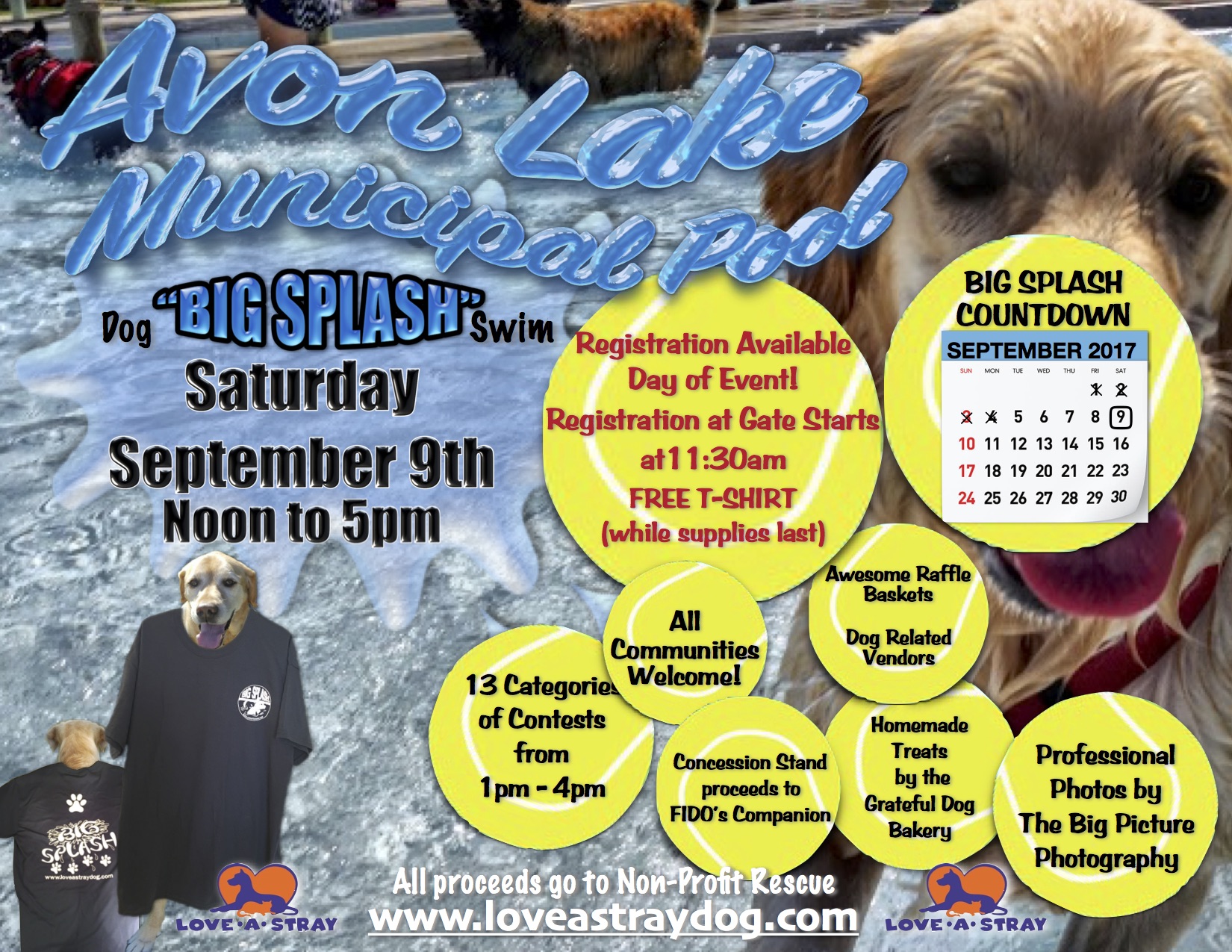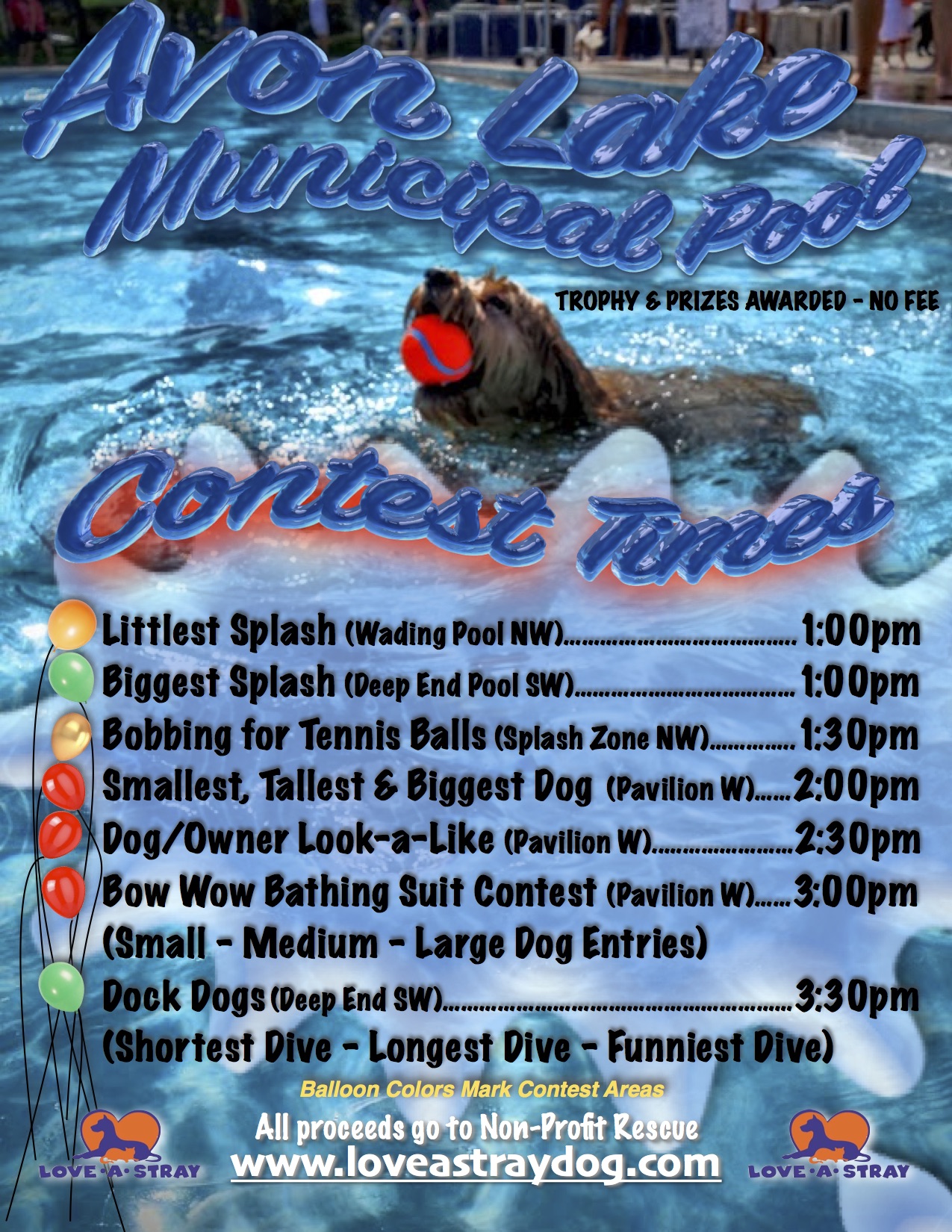 ---
Event Photos